Navigator Program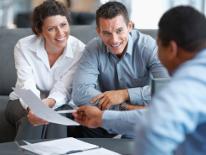 The Navigator Program will assist District residents and small employee groups with using the District's Health Benefit Exchange. Federal law requires that health insurance exchanges establish Navigator Programs. The Navigator Programs will help educate the public about the availability of qualified health plans within the District's exchange and to assist with enrollment into those health plans.
The Affordable Care Act provides a framework to determine eligibility requirements for Navigators who will be eligible for Navigator Program grants. Eligible Navigator entities include community and consumer-focused nonprofit groups, trade and professional associations, chambers of commerce, and unions.
Navigators are responsible for educating the public in a fair and impartial manner on qualified health plans, assist with enrollment in these plans and refer individuals with grievances and complaints to the appropriate regulatory agency. They also are responsible for providing the information in multiple languages and formats for those served by the District's exchange.
The District's Health Benefit Exchange Authority is reviewing the recommendations for the city's Navigator Program as submitted by the HRIC Operations Subcommittee. The recommendations are:
Navigators should perform the five functions outlined in the federal health reform law
Insurance agents and brokers should continue to serve small businesses and individuals
Navigator entities should be paid with block grants.
Navigators should be certified
To learn more, please click on the links below: