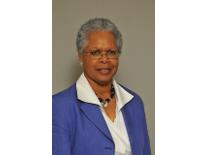 ALTA Consulting Group
Diane C. Lewis, MPA Diane is Co-Principal and Executive Vice President for ALTA Consulting Group. She offers expertise in the areas of community development and health care systems. Ms. Lewis served as Project Director for the design and development of integrated health system models in Washington, D.C. and Kansas City, Missouri. Ms. Lewis' work also includes the development of community-based health care provider networks in managed care environments.
Ms. Lewis holds a Bachelor's degree in Economics from City College of New York and a Master's in Public Affairs from Princeton University's Woodrow Wilson School of Public and International Affairs.