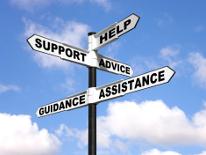 About The Individual & Family Marketplace
The DC Health Benefit Exchange Authority (DCHBX) helps District residents get quality, affordable health and dental coverage through the Individual & Family marketplace. We:
created and support DC Health Link, the online health insurance marketplace for District residents, small businesses and their employees.
help individuals and families find out if they qualify for free or low-cost health coverage through Medicaid or tax credits that make private health insurance coverage more affordable.
deliver educational, outreach and support services throughout the year to help Individual & Family customers find and enroll in coverage that meets their needs and budget.
support our customers in person, online and over the telephone.
partner with sister government agencies, health care leaders, community advocates, and industry professionals to deliver exceptional service to our customers.
DCHBX wants all District residents to have the health care they need. Our team works hard every day to make that possible.
If you need health coverage, go to dchealthlink.com.